WELCOME TO FAIR NEWS
Fair News is an Erasmus+ co-funded partnership between six educational and media organisations in Austria, Bulgaria, Italy, Romania and Sweden. We use principles drawn from Theory of Knowledge and Media and Information Literacy to develop and implement an innovative programme for high school students. Our activities are designed both to promote understanding of the operation of 'fake news', and to empower students as co-creators and co-distributors of knowledge. We aim to develop among young participants the skills necessary to navigate ambiguity and manage complexity in the digital world.
SHARING EXPERIENCE, BUILDING KNOWLEDGE
After our kick-off meeting, held online in March 2022, we held a series of webinars designed for partners to share our experiences of working with young people in relation to media literacy, introduce the theoretical approaches to be used throughout the project, and begin to plan the project activities in practice.
Spazio Reale set the context of contemporary research on the problem of media disinformation in Europe, while Traces&Dreams presented Theory of Knowledge as a 'way of knowing' capable of giving young people the tools to address this problem. Each educational partner presented a report and needs analysis of the situation in their countries, based on primary research with students and teachers. The results, elaborated in our forthcoming Project Result, demonstrated the extent to which social media has replaced traditional media outlets as the primary source of news and information for young people, and their openness to developing new skills and approaches in their engagement with the media.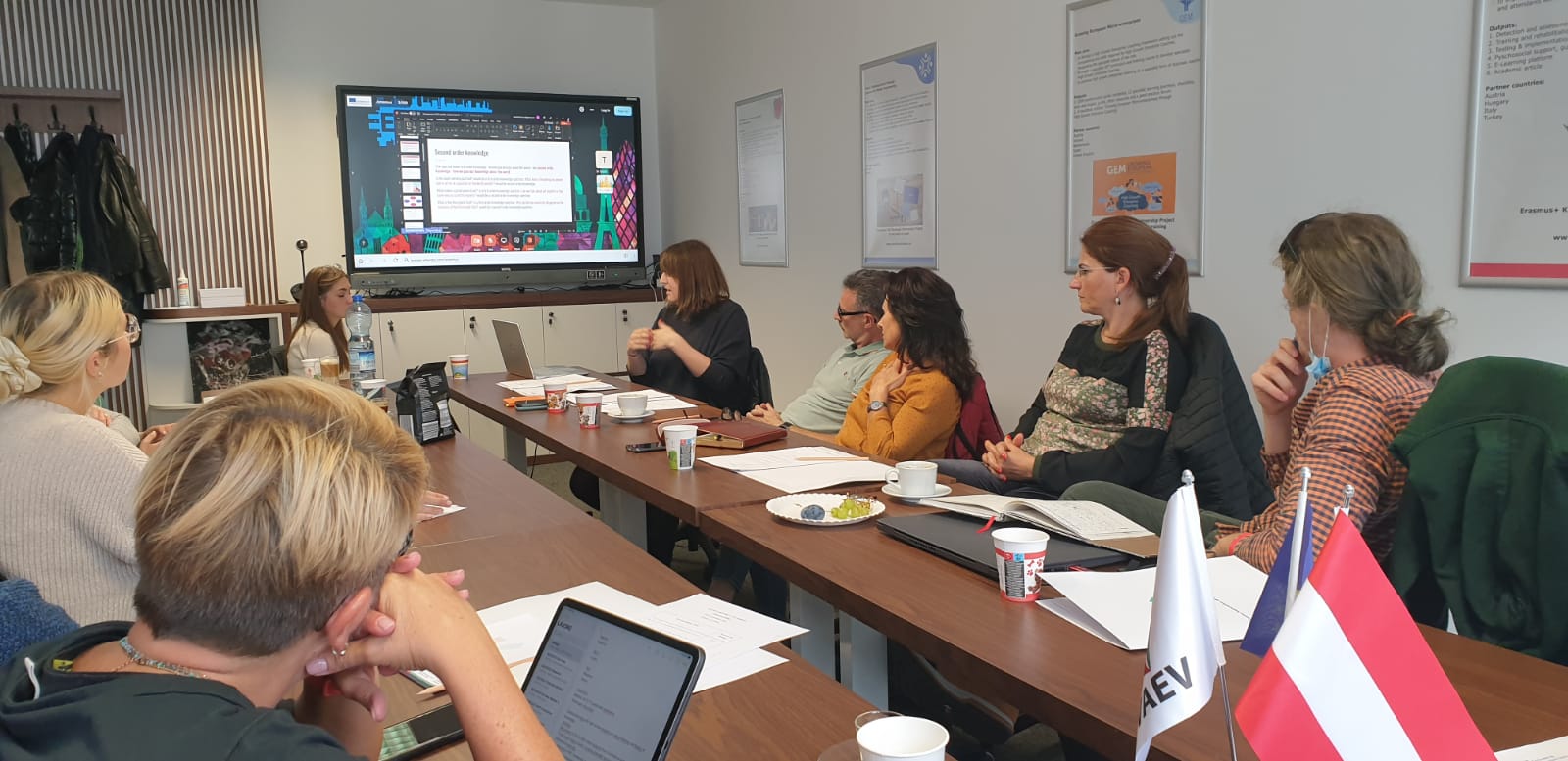 WORKING TOGETHER IN VIENNA
Our partnership met in person for the first time in September 2022, hosted in Vienna by VAEV. We aimed to deepen our understanding of theoretical and methodological approaches to be used through the project, learn from each others' expertise and points of view, and define the practical steps to be undertaken in the next phases of the project.
Fair News was developed from the belief that an approach based on Theory of Knowledge can be used to facilitate a greater understanding in young people of how news and media information is created, disseminated, and consumed. Together, we explored the ways in which the traditional TOK curriculum could be adapted for our students' needs, in particular through prioritisation of the '4 Cs' principles of education: critical thinking, creativity, communication, and collaboration. Fostering these 21st century learning skills in young people can, we believe, give them greater confidence and ability in handling the complexity of the modern media landscape – a complexity laid out in Toscana Oggi's presentation of the situation of media and young people in Europe.
With this approach in mind, we discussed the viewpoints of students and teachers in each country in relation to media literacy and social inclusion and exclusion, and considered the ways in which we could work with schools and other stakeholders in promoting connection and engagement as part of an educational community. Bringing together our perspectives, experiences, and approaches allowed us to develop the next stages of our project, where we will work with schools and students to implement an innovative pilot course for and with young people.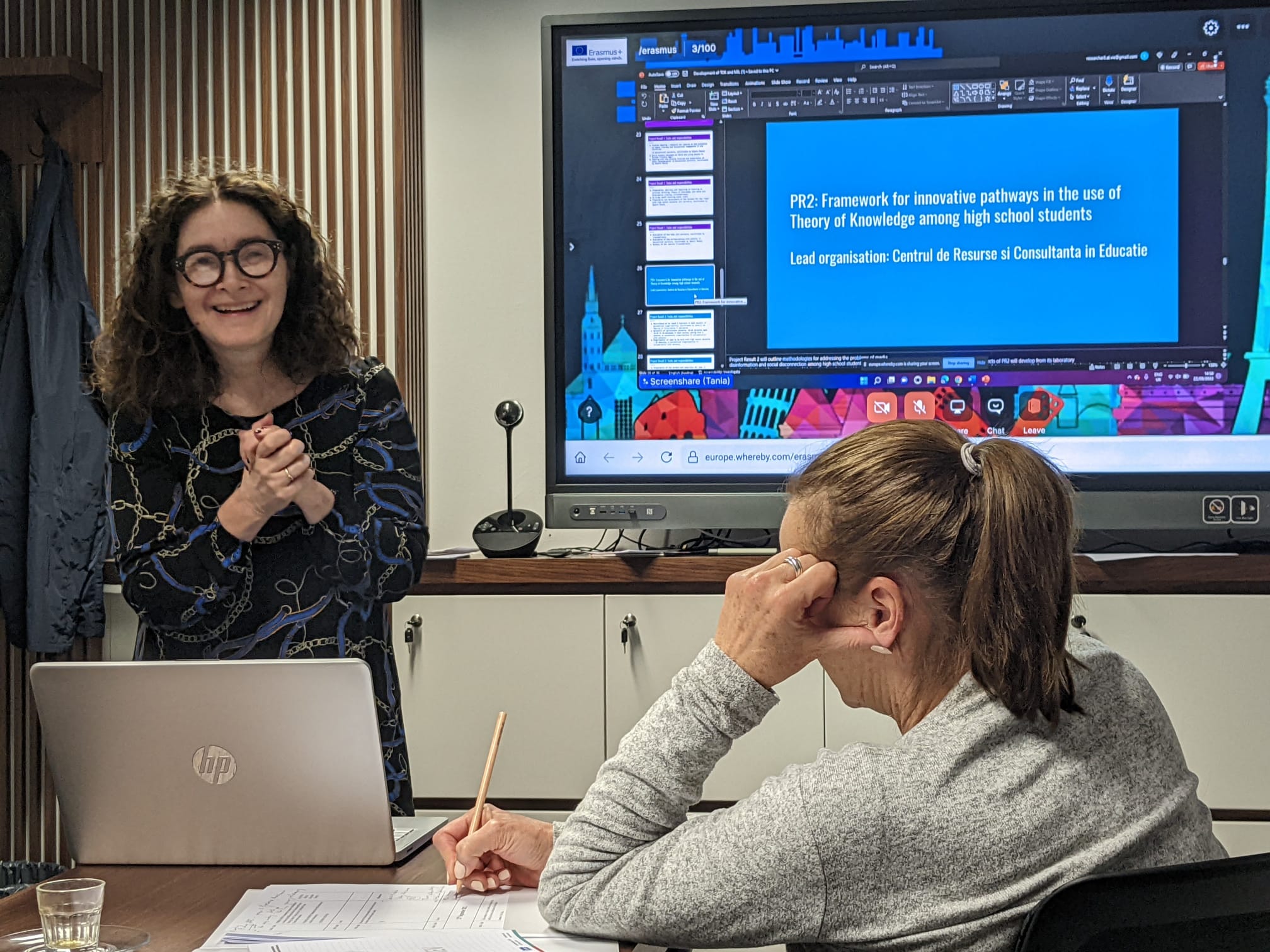 NEXT STEPS: TOK LABS FOR HIGH SCHOOL STUDENTS
Based on the pathways mapped out through our training together, our educational partners will begin working with high school students through a series of labs, held in each country from November 2022. The goal of these labs, imagined as spaces for flexible, student-led learning, is to enhance students' abilities in critical thinking and understanding their position as active digital citizens and co-creators of knowledge. Labs will be designed through collaboration between our partners, and adapted for the needs and situations of students in each country. We will record, reflect upon, and evaluate all activities, aiming to prepare an innovative framework transferable for other organisations and projects working with young people in Europe.